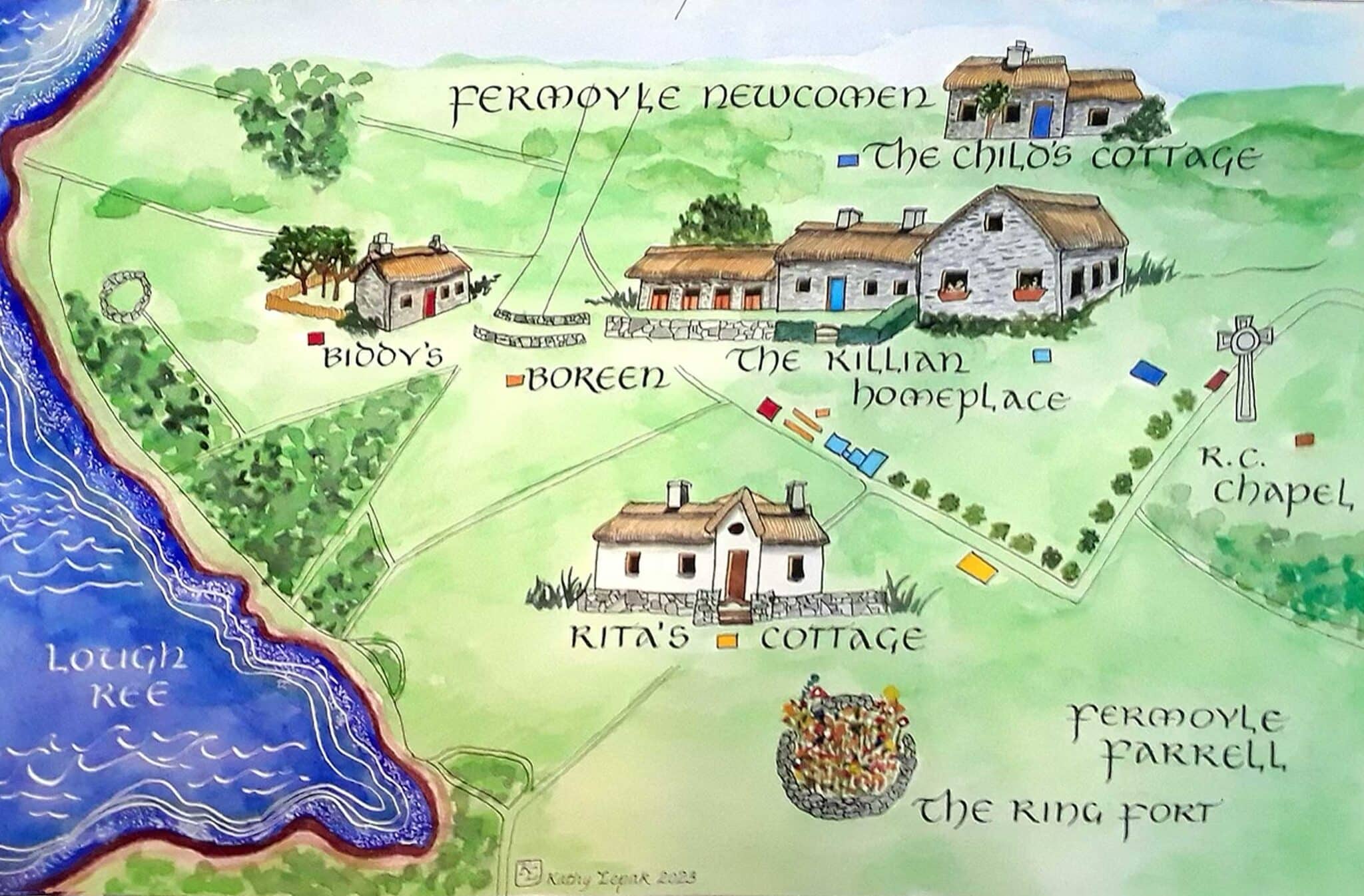 Genealogy and Family History Research
The Killian Homeplace Family History Centre was launched on March 19, 2023, the 25th anniversary of the founding of the homeplace.  
The Killian Homeplace will serve as a gathering place where family stories can be recorded and preserved for future generations.  It will be a meeting place for family reunions, a place where workshops will engage the local community with the returning members of the global diaspora, and it will continue to evolve into a place of importance in the genealogical community.
The Killian Homeplace is a sustainable tribute to the memory of all who have gone before us. It was restored by Joan Killian Gallagher in memory of Anne Furey Killian, who against all odds, was able to purchase the ancestral farm from the Land Commission in 1893.  She was in her 80's and had been widowed for decades.  She represents the sacrifice, the sheer strength and determination, the unwavering faith and love of all of our ancestors. 

TKH  Family History Centre has been officially designated by the Irish family History Foundation www.rootsireland.ie as it's County Longford chapter.  The Roots Ireland database includes church records of baptism, marriages, deaths, civil records, census returns and gravestone inscriptions.  New records are being added every month as digitization of the archives continues.
A comprehensive range of services enables people from any part of the world to trace their roots and break down those brick walls. The research is conducted to the highest professional standards with each enquiry carefully assessed by the team. The staff genealogists have decades of global research experience and in-depth knowledge of County Longford civil and parish records. They are dedicated to ensuring that all individuals will be able to fill in missing part of their family history where records are available. And where the records end, DNA can pick up the trail.
The Killian Homeplace is open on Fridays from 10 to 3 and by appointment throughout the week. Please fill out the form on the CONTACT page to get started or ring 086-395-2557 (from Ireland), 203- 517- 7767 (from United States), and 353-86-395-2557 (Internationally). Download What's App, at no cost, for international calls.
Research
Whether you are just beginning your research or are well on the way to tracing your family history, we welcome you to The Killian Homeplace online and we look forward to working with you.
Individual Record Search – This is the most basic request. It involves searching for a single record by looking into any one source for one record. For example, research in the church baptismal records for one record.
Family Search – This package provides more detail and covers research in the available church and civil records for the marriage of a couple and for the available birth/baptismal records of their children.
Assessment Form – This is the first step towards obtaining your Family History Report. On receipt of the completed Assessment Form, our researchers will carry out a preliminary search for your ancestors in the relevant source material. Once completed, we will contact you with our findings.
Family History Report – Following the Assessment Report, you can opt for a full Family History Report, the cost of which will vary according to our findings at the assessment stage. This report will typically include all available information of the paternal side of the family (unless we have been specifically requested to follow the maternal line). A report will provide details of all relevant birth, baptismal, marriage and death records; where appropriate, it will also include census and land records. In addition, the report will contain maps of the area and any other relevant information found in ancillary sources.
Bespoke Research: We are also happy to carry out family history research to your specific request upon receipt of your instructions.

Baptismal/Birth Records for Co. Longford.
Marriage Records for Co. Longford.
Burial/Death Records for Co. Longford.
Griffith's Valuation for Co. Longford. (Free Access)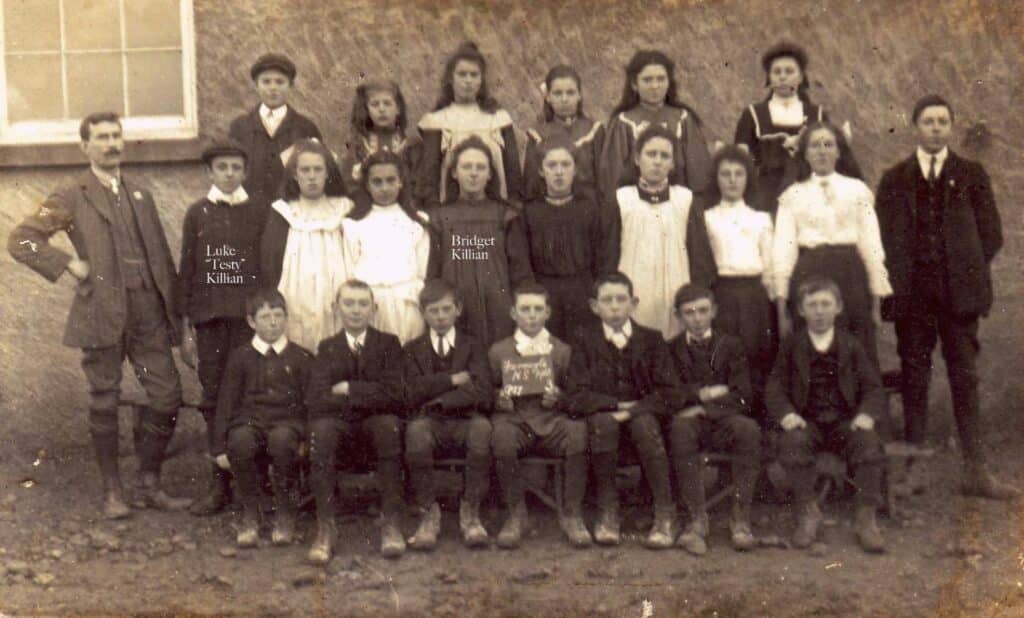 In 2016, TKH's founder, Joan Killian Gallagher, endevoured to test as many of the elder members of the local families creating a data base of genetic information for their descendants.  The result is the Lanesborough, County Longford Heritage Project on Family Tree DNA (FTDNA). The project is for those having ancestors from the Lanesborough area of County Longford and the Ballyleague area of County Roscommon, Ireland. These two towns are separated by the River Shannon. The project actively encourages people who have known ancestors from the Lanesborough area to take a Family Finder DNA test and join the project. The FTDNA website is: familytreedna.com